We are dedicated to faithfully serving our clients and always doing the right thing. Our process is built on compassion, understanding, and perseverance. We promise to advocate fully on your behalf and work until we attain the best result possible.
Learn More
Our Firm
Personal Injury Attorneys Serving Washington State
John-Paul Gustad and the team at Gustad Law Group are experienced in the areas of Personal Injury, Social Security Disability Insurance, and Veterans Affairs. We have decades of experience of going up against big organizations on behalf of our clients and attaining results.
Learn More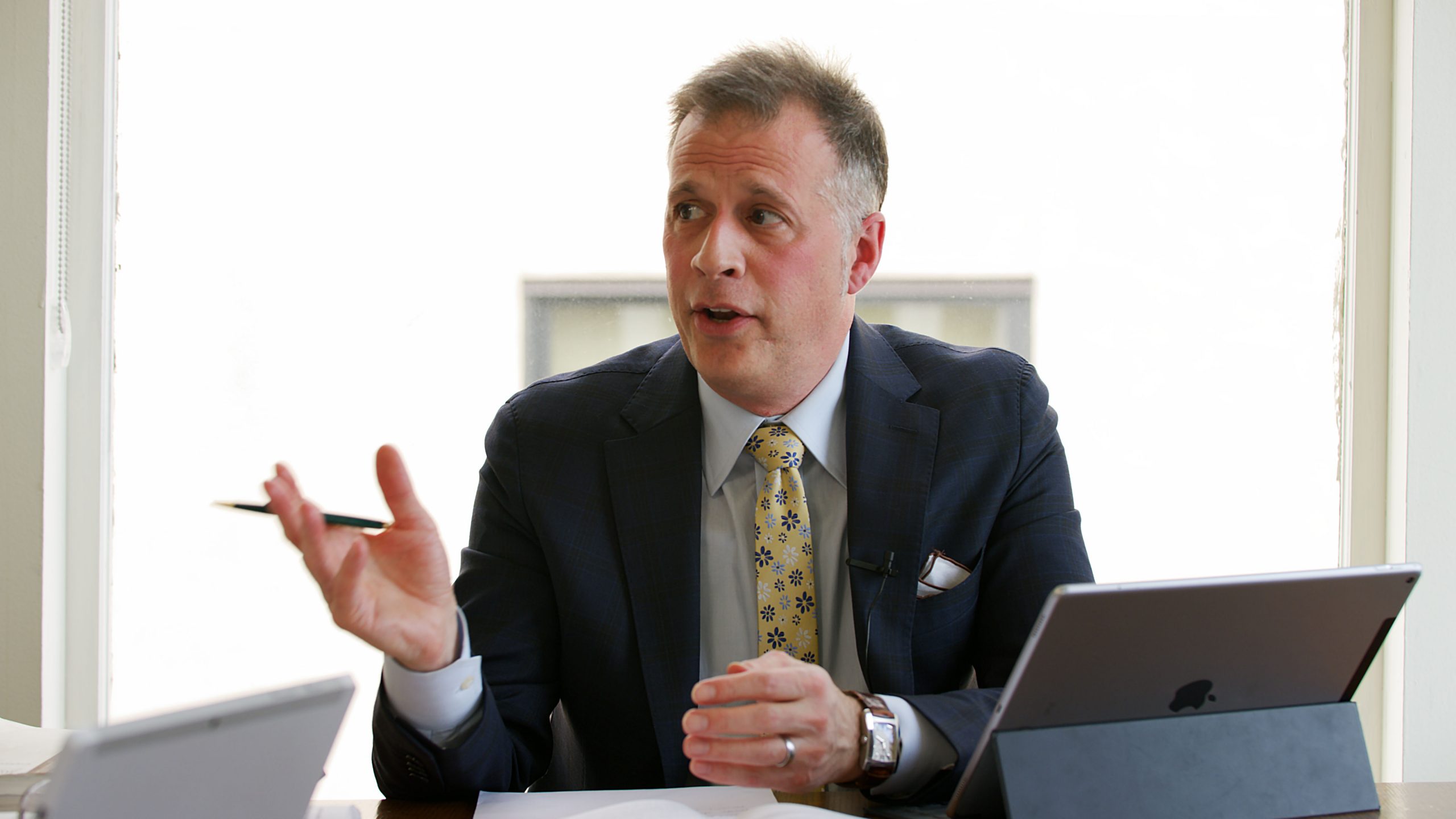 Learn what our past clients are saying!
We're committed to excellence and driving results for our clients.
Read Testimonials
See some of our recent case victories for clients!
110 months of benefits equaling $158,969 for angiosarcoma, status post amputation
107 months of benefits equaling $172,534 for total disability individual unemployability (TDIU)
68 months of benefits equaling $230,749 for acquired psychiatric condition
114 months of benefits equaling $141,254 for sleep apnea, total disability individual unemployability (TDIU), and special monthly compensation (SMC)
82 months of benefits equaling $172, 072 for total disability individual unemployability (TDIU)
61 months of benefits equaling $226,039 for prostate cancer, metastatic disease, and special monthly compensation (SMC)
Areas of Practice
Providing Professional Legal Services
We are open by appointment only and we respectfully request that you wear a mask during your appointment in our Seattle office.
Seattle Personal Injury Attorney – Gustad Law
According to the CDC, 97.9 million people visit emergency rooms to receive treatment for unintentional injuries, many of which are someone else's fault. If you have had an accident in Washington, contact a Personal Injury lawyer in Seattle from Gustad Law Group. We will help you seek compensation for damages if you choose to file a Personal Injury claim against a party responsible for your injuries and damages.
Gustad Law Group has a strong track record of representing Personal Injury cases successfully. We will use our years of experience to do the same for you.
Why You Need to Call Gustad Law Seattle Personal Injury Lawyers
If you have a severe injury after an accident, you don't have to hire a Personal Injury lawyer, but we recommend the service. Personal Injury attorneys from Gustad Law group know how difficult it can be for an average person to pursue their rightful compensation, especially while recovering from an accident.
Our team goes through the claims process on your behalf so that you can concentrate on getting better. We reduce your stress by handling all legal matters for the case, including paperwork and meetings with insurance companies.
What Damages Can Be Recovered?
Personal Injury compensation varies because the problems stemming from accidents can affect a person's life in more ways than one. Below are some of the damages Gustad Law Group can pursue compensation on your behalf to cover:
Medical Treatment:

These damages cover unreimbursed medical expenses like surgeries, medication, and rehabilitation.

Wages:

These damages are compensation for earnings you lose while recovering or experiencing permanent injuries like paralysis.

General Damages:

To recover intangible damages that are not easy to calculate, such as

Loss of enjoyment of life
Emotional distress
Injury-associate inconveniences
Common Causes of Personal Injuries
Personal Injury cases vary because there are multiple ways to sustain an injury, and no two clients are the same. We have experience with the following types of Personal Injury cases and more:
Motor vehicle accidents

Bicycle and pedestrian accidents

Premises liability incidents

Defective products

Medical malpractice

Nursing home abuse

Workplace and construction accidents

Dog bites
Why Choose Us?
When you choose Gustad Law Group for your Personal Injury representation in Seattle, you can be confident we will be with you from the beginning of your case until its end. We proudly work directly with every client, offering complete transparency about the process to ensure that no one is ever in the dark. Any question you have, our team will answer.
Gustad Law Group aggressively advocates for clients' rights and their fair compensation. You can recover peacefully knowing we are working hard to pursue compensation on your behalf.
Best Personal Injury Lawyer in Seattle – Gustad Law
Do not waste time looking for a "Personal Injury attorney near me." For a FREE consultation with our legal team get in touch with Gustad Law Group now.
Washington Social Security Disability Lawyer
Tacoma Social Security Disability Lawyer
Spokane Social Security Disability Lawyer
SCHEDULE YOUR
FREE CONSULTATION